This customer wanted to remove his bathroom window and install sheetrock over the area where the window was.
I first framed the area inside the window (photo2). I then installed the sheetrock (photo3).
After the sheetrock was installed I finished out the entire area with quickset for a smooth finish  – no sanding needed (photo4).
This job was completed in one day 9/15/2016
Photo1                                              Photo2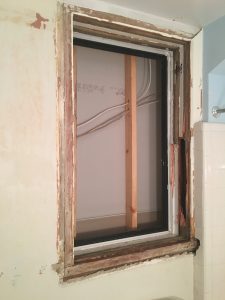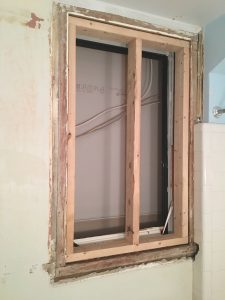 Photo3                                              Photo4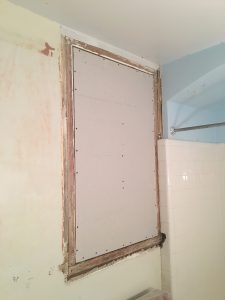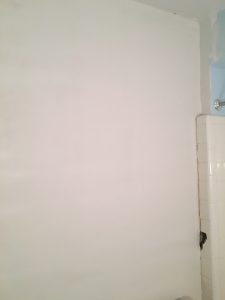 All that needs to be done now is primed and paint.
get your project done right – the first time
Benjamin Moore Drywall